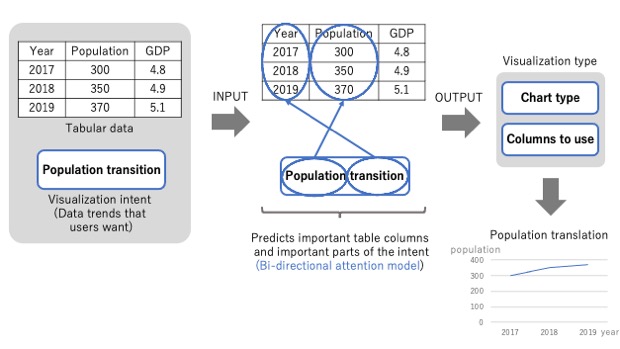 We proposed a visualization recommender system for tabular data with a visualization intent (e.g.population trends in Italy and smartphone market share).
Members
Publications
丸田敦貴,加藤誠.視覚化意図を考慮したデータの効果的な視覚化方法の推定.第 13 回データ工学と情報マネジメントに関するフォーラム.DEIM 2021.
Atsuki Maruta, Makoto P. Kato: Intent-aware Visualization Recommendation for Tabular Data. Proc. of the 22nd International Conference on Web Information Systems Engineering (WISE 2021) , 2021.